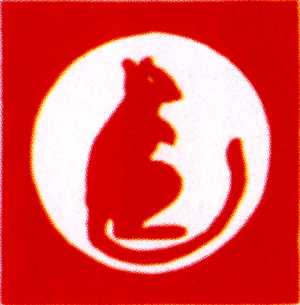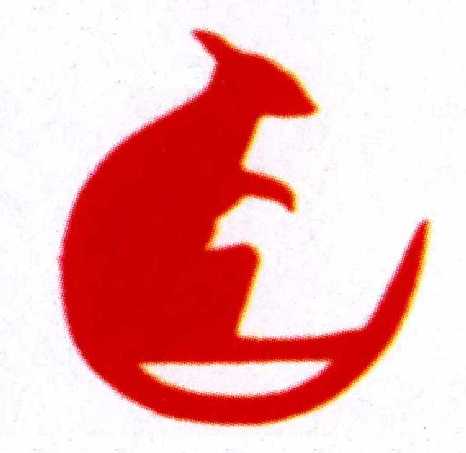 Divisional Commanders
The purpose of this page is to document the names and details of the men who Commanded the 7th Armoured Division during the Second World War.
PERCY "HOBO" HOBART (1885-1976)
| | |
| --- | --- |
| | Major-General Sir Percy Cleghom Stanley Hobart KBE, CB, DSO, MC (or Hobo" as he was known to one and all) was responsible for the initial training of the Mobile Division and thus the architect of much of its greatness. After being unfairly "retired" because he had fallen out with those in higher authority who knew nothing about tanks and armoured warfare, he was rescued from obscurity (being at that time a Lance Corporal in the Home Guard!) by Winston Churchill. He would then go on to form and train both 11th Armoured Division and 79th Armoured Division. As historian Sir Basil Liddell Hart said of him: 'To have moulded the best two British armoured divisions of the war was an outstanding achievement, but Hobart made it a "hat trick" by his subsequent training of the specialised 79th Armoured Division, the decisive factor on D-Day. |
| | |
| --- | --- |
| | Major-General Sir Michael O'Moore Creagh, KBE, MC led the division through its earliest triumphs against the Italians, including its first major battle at Sidi Barrani in 1940. His tenure of command was the longest during the war. It was he who took the bold decision to send a "Flying Column" (Combe Force) southwest across the virtually unmapped Libyan Desert to cut off the Italians at Sidi Saleh and Beda Fomm. This daring stroke led to the surrender of the entire Italian Tenth Army on 5th-7th February 1941. |
"STRAFER" GOTT (1897-1942)
| | |
| --- | --- |
| Lieutenant-General W. H. E. "Strafer" Gott CB, DSO, MC (below right) began his career in the division as its first wartime GSO and later commanded the Support Group. After commanding 7th Armoured Division he went on to become commander XIII Corps and in August 1942 was appointed to command the Eighth Army. Tragically, whilst flying back to Cairo from the battle area a few days later, his Bombay transport aircraft was shot down by a German fighter. He survived the crash, but was killed by machine gun fire during the second strafing with all but four of the other occupants. One account states this was whilst rescuing others from the wreckage, whereas the Pilot's account states that he never having made it out of the aircraft himself. Either way it was a lost to the Division and the 8th Army. | |
| | |
| --- | --- |
| | Major-General J. C. Campbell, VC, DSO, MC (above left) was perhaps the most famous of all "Desert Rats", his name being a byword for courage through the division. He was awarded the Victoria Cross at Sidi Rezegh in November 1941, whilst commanding the Support Group. It was he who conceived the idea of forming mobile columns to harass the Italians — called "Jock Columns" after him. He was killed when his staff car overturned on a clay road near Halfaya Pass. |
| | |
| --- | --- |
| Lieutenant-General Sir Frank Walter Messervy CB, DSO took over the division after commanding 4th Indian Division. Known as the "Bearded Man" because he tended not to shave in battle. Knew little about tanks and was commanding when Div HQ was captured by the Germans at the start of the Gazala offensive, but managed to bluff them into believing he was a batman, escaped with other members of his staff and rejoined Div HQ the following day! He went on to command IV Corps in Burma. | |
| | |
| --- | --- |
| Major-General James Malcolm Leslie Renton CB, DSO, OBE was known as "Wingy" Renton or 'Callum'. One rumour for the nickname was because he had lost an arm whilst commanding 2nd Rifle Brigade during the battle at Sidi Saleh in 1941, but a photograph of the 2nd Rifle Brigade Officers in 1940 shows his right arm missing then. He later commanded the Support Group, 7th Motor Brigade, during the Gazala battles. | |
| | |
| --- | --- |
| | Field Marshal, The Lord Harding of Petherton, GCB, CBE, DSO, MC took over command after serving as Chief of Staff to Gen Sir Richard O'Connor and his successors in the early days in the desert. Fearless and brilliant, he was responsible for the division's breakout at El Alamein in October 1942. Badly wounded near Tarhuna on 20th January 1943, he recovered and continued a distinguished career, becoming C-in-C Far East (1949- 51), C-in-C BAOR (1951-2), CIGS (1952-3), then Governor and C-in-C Cyprus (1955-7). Montgomery called him "that little tiger". |
| | |
| --- | --- |
| General Sir George W. E. J. Erskine, GCB, KBE, DSO commanded during the memorable advance from Tripoli to Tunis and throughout the short campaign in Italy. He also launched the division into Northwest Europe. A man of great integrity and considerable physical and moral courage, he was commanding during the debacle at Villers-Bocage in June 1944 and was "sacked" by Montgomery along with the Corps Commander, Gen Bucknall. Nevertheless, he went on to become C-in-C East Africa during the Mau Mau rebellion, Kenya, and, on retirement, Lt Governor and C-in-C Jersey. | |
| | |
| --- | --- |
| | Major-General Gerald Lloyd Verney, DSO, MVO was personally appointed by "Monty" to take command of the Desert Rats in Normandy on 4 August 1944, after the division's disappointing showing in the bocage. Verney commented, in the history of the division (which he wrote postwar), that before the battles of Caumont he had been warned to look out for the transport of the 7th Armoured on the road, because its march discipline was "non-existent!" He also said that they "greatly deserved the criticism they received". A no-nonsense Guardsman, Verney soon had them "firing on all cylinders" again. He left in November 1944 to command 6th Armoured Division. |
| | |
| --- | --- |
| Major-General Lewis Owen Lyne CB, DSO took over command of the division on 22 November 1944, when Gen Verney went to Italy to command 6th Armoured Division. Gen Lyne had commanded 50th Northumbrian Division in Normandy, when Gen Graham was injured, until it became a training division in the UK. He would then command the "Desert Rats" on the final lap through the Siegfried Line, into Germany and on to the surrender of Hamburg and the end of the war. Postwar he was the first Military Governor of the British Zone of Berlin, then Director Staff Duties at the War Office, before retiring in 1949. | |
| | |
| --- | --- |
| | Major-General George Philip Bradley Roberts CB, DSO, MC was a charismatic wartime commander of 11th Armoured Division, and rated the best British armoured divisional commander of the war, Gen "Pip" Roberts was the first (and only) peacetime commander of 7th Armoured Division. He was no stranger to the Division, having been the DAQMG when the Italians invaded Egypt in 1940, GS02 during the Brevity and Battleaxe operations, Commanding Officer of 3rd RTR, Commander of 22nd Armoured Brigade and had commanded the Division for four days (20th-24th January 1943) when Gen Harding was wounded. He would command the "Desert Rats" through the early postwar days to their first disbandment in January 1948. He then became Director of the Royal Armoured Corps and retired from the Army in September 1949. His book From the Desert to the Baltic is a very readable account of all his wartime battles. |
Lists of Divisional Commanders
| | | |
| --- | --- | --- |
| From | Status | Name |
| 03.09.1939 | GOC | Maj-Gen P.C. S.Hobart |
| 16.11.1939 | Acting GOC | Brig J. A. L. Caunter |
| 04.12.1939 | GOC | Maj-Cen. M. O'M.Creagh |
| 01.04.1941 | Acting GOC | Brig J. A. L. Caunter |
| 13.04.1941 | GOC | Maj-Gen. Sir M. O'M. Creagh |
| 03.09.1941 | GOC | Maj-Gen W. H. E. Gott |
| 06.02.1942 | GOC | Maj-Gen J. C. Campbell |
| 23.02.1942 | Acting GOC | Brig A. H. Gatehouse |
| 09.03.1942 | GOC | Maj-Gen F. W. Messervy |
| 19.06.1942 | GOC | Maj-Gen. J. M. LRenton |
| 14.09.1942 | GOC | Maj-Gen A. F. Harding |
| 20.01.1943 | GOC | Brig G. P. B.Roberts |
| 24.01.1943 | GOC | Maj-Gen G. W. E. J. Erskine |
| 04.08.1944 | GOC | Maj-Gen G. L. Vermey |
| 22.11.1944 | GOC | Maj-Gen L. O. Lyne |
GOC = General Officer Commanding.
Main Site Map Engagements and campaigns page History Page