NEWS & EVENTS LETTER
Desert Rats Association
______________________________________________________________________
2018
Notice to all members
Please note that the A.G.M. will be held on
Thursday 12th April 2018, starting at 10.00am
And will be held in the Schoolroom at
Forest Enterprise Headquarters
Santon Downham
Brandon
Suffolk
Would all members who are planning to attend please reply to the Secretary before 31st March 2018
Address: Eastview
The Fen,
Stoke Road,
Boughton,
Kings Lynn,
Norfolk.
PE33 9QQ.
Telephone 01366 501008
email: Secretary
Michele Hortenstine
Secretary
---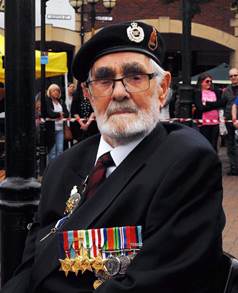 With sadness we must announce the death of Sapper Thomas Campbell, of 621 Field Squadron, RE.
This is his story, in his own words.
Joined on 13-11-1941 in Clitheroe, Low Mills, Lanes and was posted to Everton Sands. Sailed from Liverpool to Cape Town then 2 weeks later onto Egypt where we fought in the battle of the Alamein with the 6th Field Squadron. Whilst there suffered a poisoned hand spending two days in hospital then was posted to the 21st Field Squadron In Tripoli.
The Desert Rats captured Tripoli the Marath line, after we lifted a minefield in front of the guards, we came back and unloaded the remains of the mines. One was still armed and when Corporal Ginger McDonald dropped it. It blew up killing him and injuring many more of the troops. I was lucky to escape the blast, as I was standing to the side of the wagon. The Sergeant asked for a volunteer to collect Gingers remains and I agreed to do this so we could give him a proper send off. It was not an easy task as he was a good friend ..
From Tripoli I went to Megelsbab and joined up with the American 1st Army. We landed in North Africa and captured Tunis. After celebrations we headed home.
Whilst we were at Homs we spent some of our time swimming out to a sunken Italian steamer which was about ½ mile out from shore. One night after a concert a few of us decided to-go skinny dipping in the sea. Whilst we were swimming a few of the artists came along the beach, causing us to stay in the water until they left by which time we were a bit chilly.
Also whilst at Hams, I went with Jimmy Brown to meet his brother Tom. Tom was a Sergeant in the Northumberland Fusiliers, (Machine Gun Regiment) based near Tripoli.
From Homs we went onto Salerno. During that time I went to a South African hospital suffering with dysentery for two weeks. Upon leaving hospital I was sent to a convalescent home, as the squad were moving to port in Tripoli, I re-joined the squad three days before we left for Salerno.
We landed in Salerno in September 1943. It was quiet as day broke and we landed as an advance party to our division. Sadly our cook was killed by an enemy shell.
We then moved onto Casertta and the river Bolterno. We fought up as far as Motrogoni and thenpulled back to Castle Lemaria on 2nd November 1943 near Naples ready to go home in the November. I went to Sorento to meet Raymond Harris who came from Millam. he was military police. Landed in Gourock, Scotland 7th January 1944 by train then to Brandon in Norfolk, went on leave on for 21 days.
Then went into training for Normandy. We landed at Gold Beach, Normandy on the 7th June.
I was finally discharged from the 107th Field Company Royal Engineers with Exemplary military service on November 28th 1946 and returned home to the Lakes.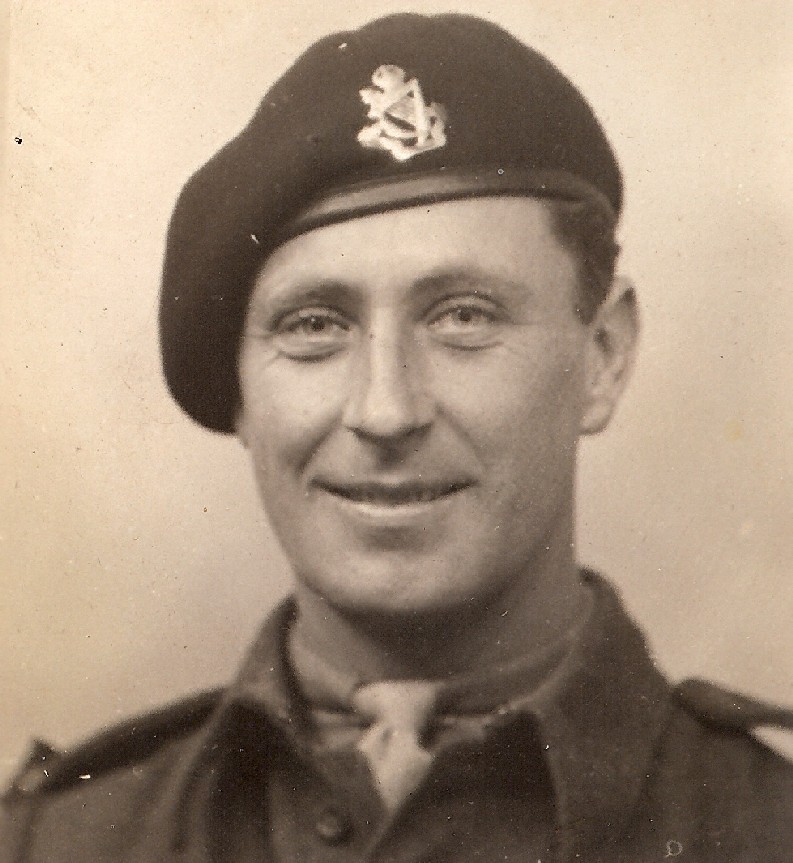 It is with sadness that the association has just been advised of the passing of Lt-Col Thomas Cole, 8th King's Royal Irish Hussars, less than two months after we celebrated his 100th birthday in our December Newsletter.
Lt-Col Cole died on Tuesday, 6th February, peacefully at home.
The Association attended the funeral which was held at 2pm on Wednesday, 21st February 2018 at St Cuthbert's Church, Great Glen, Leicestershire LE8 9FE
---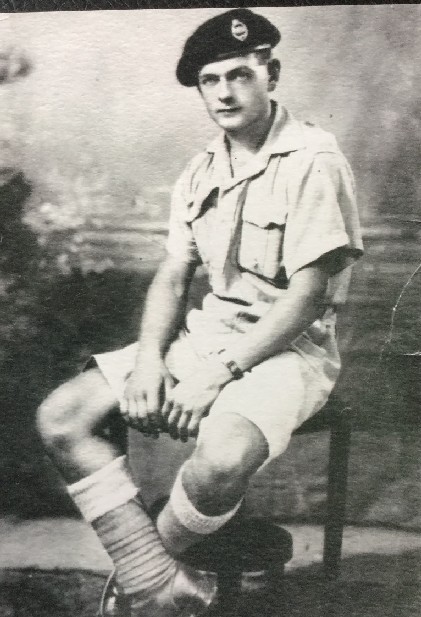 Thomas Beevers
The Association would like to wish Thomas Beevers from Maghull, Liverpool, a very Happy 101st Birthday on 12th April 2018.
Thomas served as a# Desert Rat' for 6 ¾ years in 6th Royal Tank Regiment, in the Middle East, Palestine, Lebanon, Syria, Iraq and Italy before moving to France and Germany.
---