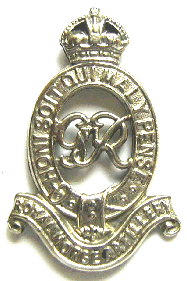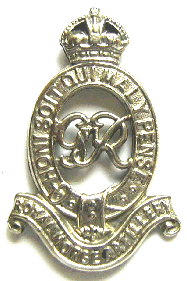 War Diaries of G Battery (Mercer's Troop), Royal Horse Artillery
1939
November 1939

Commanding Officer: Major H.E. Collett White RHA.

Place
Date
Hour
Summary of Events and Information
References to Appendices
WOTTON UNDER EDGE
25 Nov
G Bty (Mercer's Troop) Royal Horse Artllery arrived at WOTTON-UNDER_EDGE on first formation, having been practically made up by 'K' Bty R.H.A. at St Johns Wood.

Glos.

The battery formed part of 5 Regt R.H.A. - An Army Regt newly formed and part of II Corps
Authority for the formation W.O. Letter 20/Artr 6659 (A.G.6.a) d 9 Nov 1939
The following officers joined the bty on first formation
Major H.E. COLLETT WHITE R.H.A. from 2 Regt R.H.A Officer Commanding
Capt. A.D.M. TEACHER R.H.A. from 26 A.T. Regt R.A. 2nd in Command
" J.A. Norman R.H.A from 'K' Bty R.H.A.
Capt. N.L. FOSTER R.H.A from 'K' Bty R.H.A.
December 1939

Commanding Officer: Major H.E. Collett White RHA.

Place
Date
Hour
Summary of Events and Information
References to Appendices
WOTTON UNDER EDGE
8 Dec
2Lt H.C. Oulton RA joined the bty
11 Dec
Capt. A.E. BROCKLEHUSRT R.H.A. joined the bty
LT J.R. KYNASTON R.H.A joined the bty from 26 A.T. Regt R.A.
2Lt G.N, NICHOLSON
WOTTON UNDER EDGE
27 Dec
2Lt M.C. LANYON R.A. joined the bty
29 Dec
2Lt D.W.H. BIRCH RA " " "
LARKHILL
30 Dec
The bty practiced at Larkhill with 18pr MKII
© 2018 Copyright of www.desertrats.org.uk
© 2020 Copyright of www.desertrats.org.uk