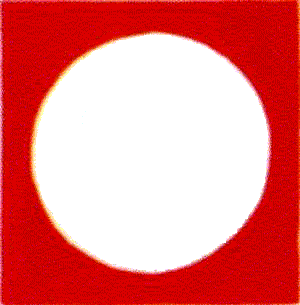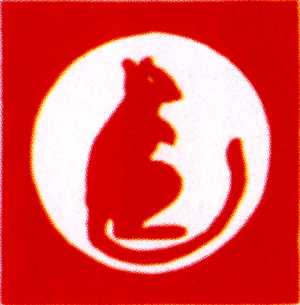 Artefacts - The Desert Years
The purpose of this page is to provide a source of pictures and other information that may be of interest to anyone browsing the website, relating the Divisions service in North Africa. It will change as and when items are available to be added to it. Please be patient as one or two pictures may take a little while to load.
Light Tank on patrol in the desert, in 1940.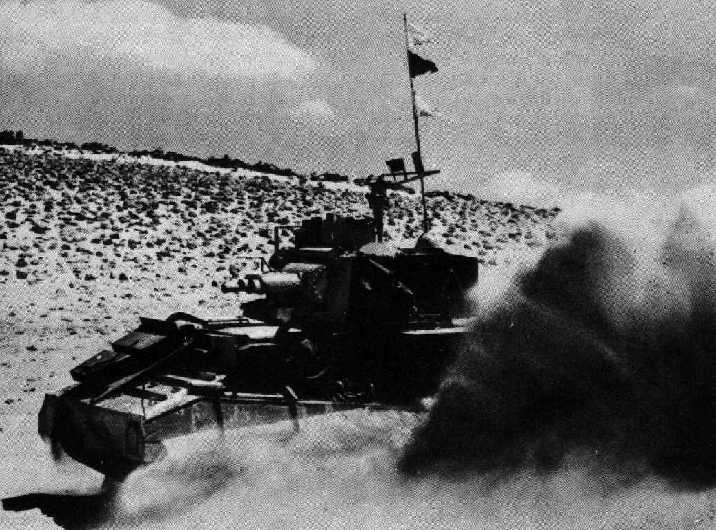 Fort Capuzzo, captured in June 1940.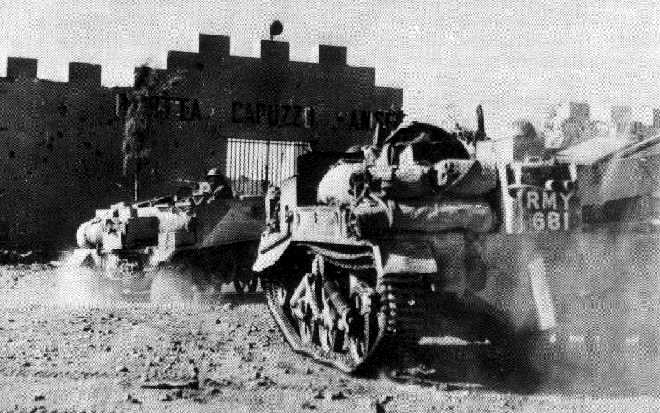 Tank Crew on a cold desert morning, by their MK VI Light Tank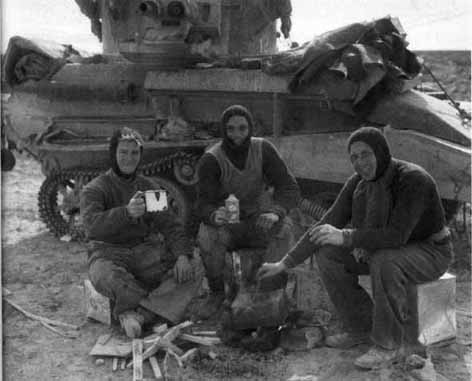 An Armoured Car of 11th Hussars, towing away a 'prize' in the shape of an Italian L-3 Tankette after the Battle of Beda Fomm, February 1941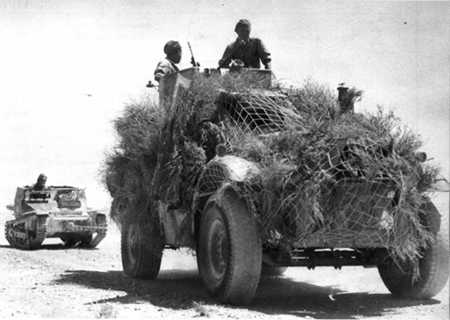 The aftermath at Beda Fomm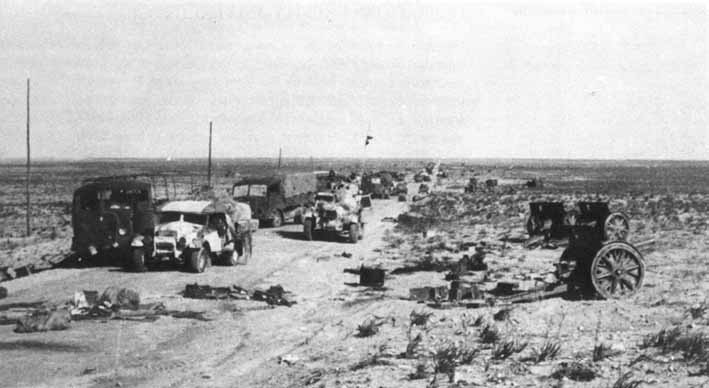 The aftermath at Sidi Rezegh.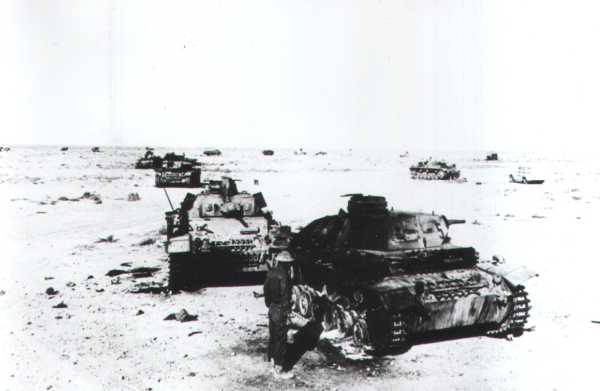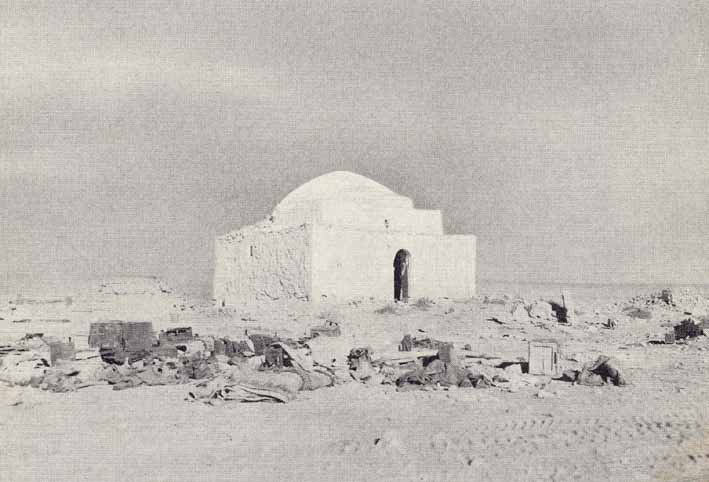 Stuart (Honey) Tanks of 8th Hussar in the desert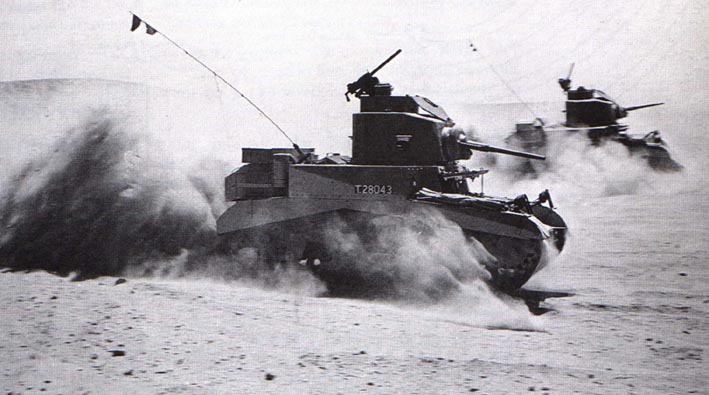 The Scots Greys in 1942, in a Grant tank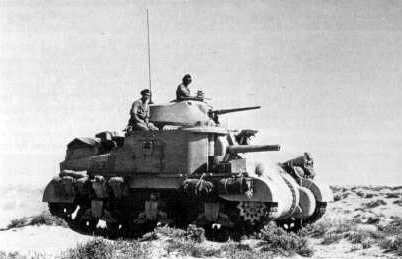 Brigadier "Jock" Campbell (left) driving Major General Gott (the Divisional Commander) into Benghazi.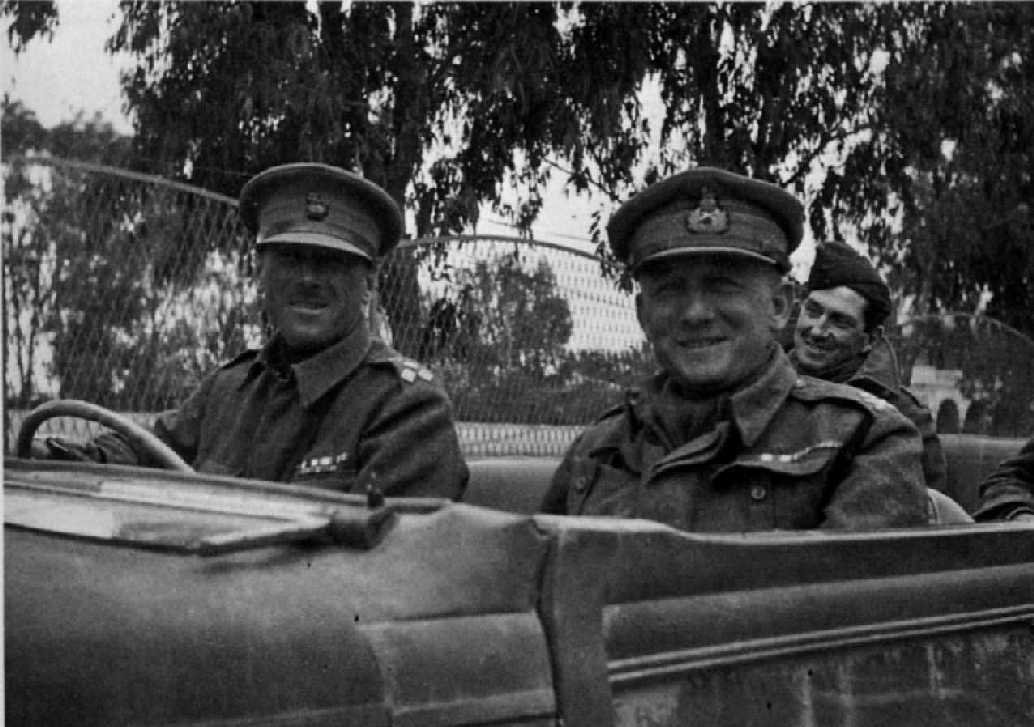 Morris Armoured Command Vehicle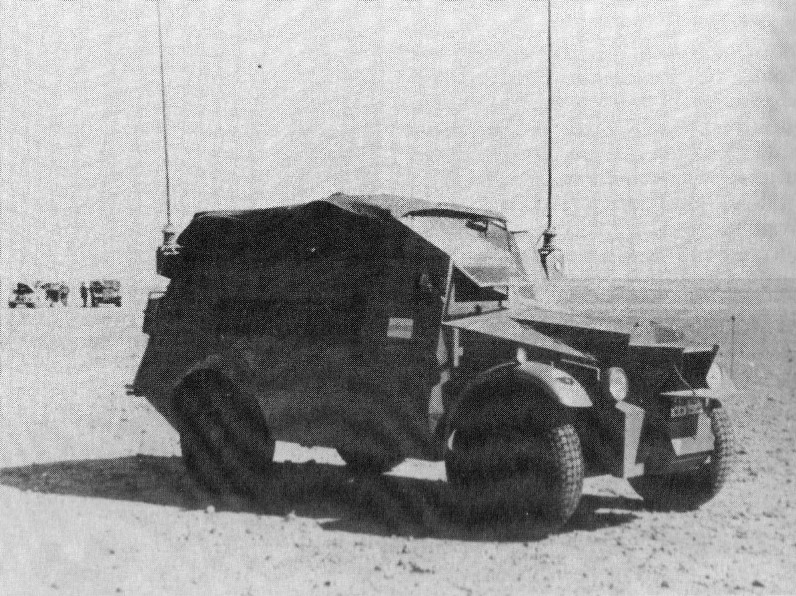 Crusader tanks of 'A' Squadron, 3rd County of London Yeomanry, during a midday rest, in 1941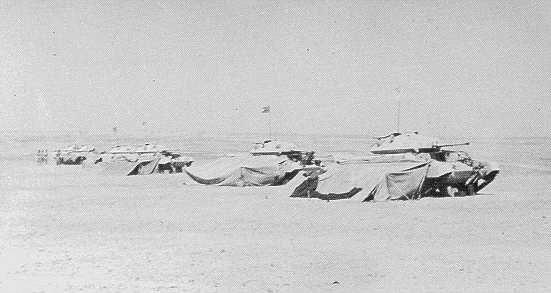 Crusader tanks from 22nd Armoured Brigade on 26th November 1941, during Operation Crusader.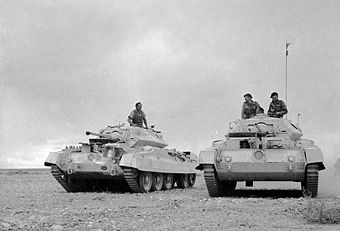 15th Light Anti-Aircraft (IOM) Regiment at Himeimat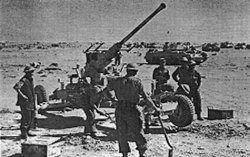 Tripoli Victory Parade, February 1943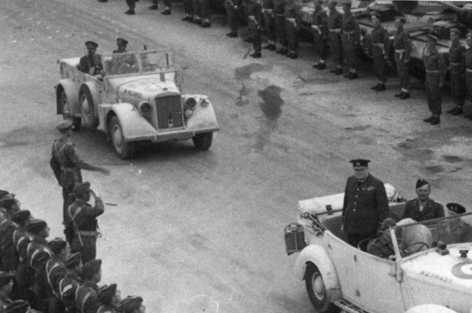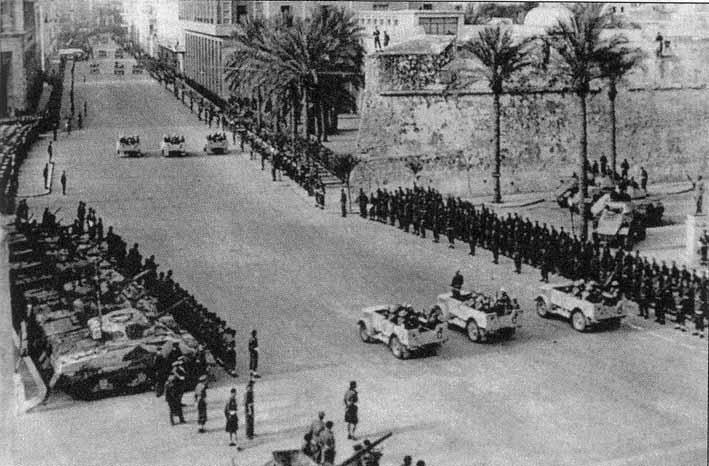 King George VI inspecting 11th Hussars on 21st June 1943, as Colonel-in-Chief of the Regiment.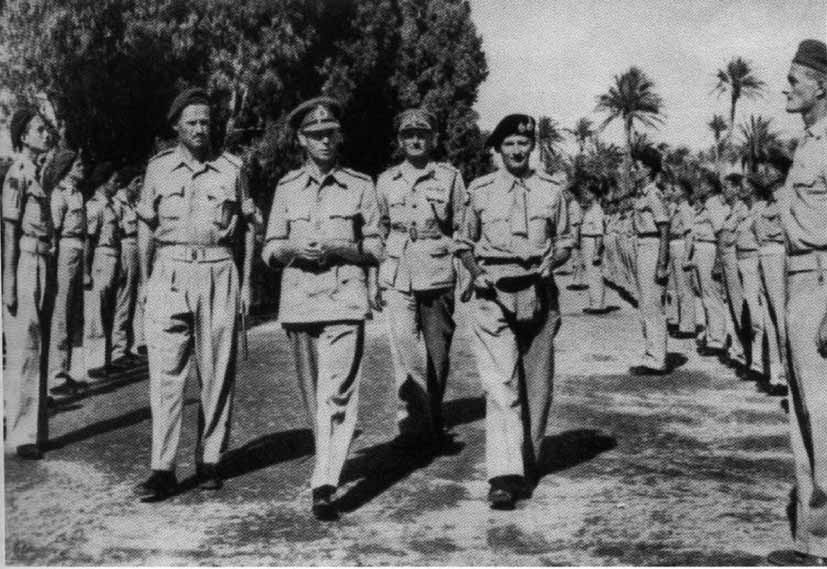 Divisional signallers at Homs, 1943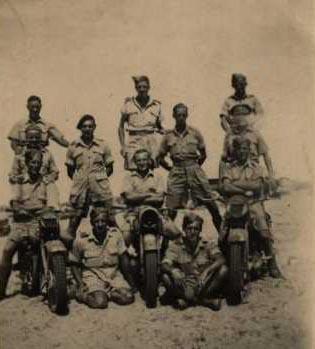 The true cost of war for many men from both sides in the Western Desert - A lonely desert grave. To the desert, all men are equal.
THE GRAVES AT MERSA MATRUH.

How often do you folks at home
Think of sandy graves without a stone,
Where sleep our comrades brave and true,
Out in the desert at Mersa Matruh.

The raging sandstorms awake them not,
They're cool below but above is hot
The trails of the desert are over them,
They fought and died like Englishmen.

Do you not feel pride in your heart
Where you think may be a friend took part
in the struggles for the empire, Britain and you,
And lay down their lives at Mersa Matruh.

On honoured scroll their names shall shine,
And will not dim through pass of time
In years to come we will remember them
As soldiers of the empire and British men

Then forget them not you folks at home,
Those men who lie in the desert alone,
They died for their country, Britain and you
In the western desert of Mersa Matruh
If you have anything that you feel may be suitable for this page please click here to contact me
Main Site Map Italy and Northern Europe, The Men of the Desert Rats, Memorabilia
Engagements and campaigns page Equipment Page Organisation Page