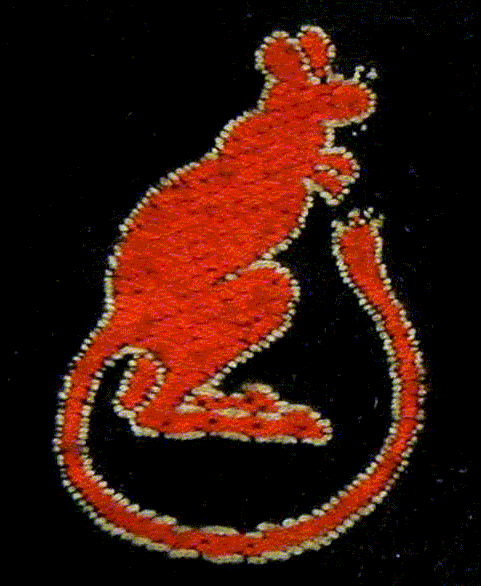 Virtual walk of the Shakers Wood and High Ash Camps.

This page allows you see some of the sights in and around the High Ash Camp and Shakers Wood area where the 7th Armoured Division (The Desert Rats) were stationed in January to May 1944 before leaving for the staging areas and the subsequent invasion of Normandy in June 1944.
It is meant to give an idea of what is here to see and we strongly recommend that you go to the site and walk the trail laid out for you to experience the location for yourself, by seeing the beautiful woodland in person and exploring the many locations and archeology that remain there.
During your walk please respect the country side and following the rules of the Forestry Commission. To help you find your way the trail is sign posted using wooden posts with the Division's Jerboa badge on them. Many have direction arrows to help you find your way.
These are example posts:

You will also find places to sit and rest during your walk if you wish as per the example below
The map below shows you the various points of interest along the route which is divided into two walks. The first takes you from the Memorial Tank through the forest to Shakers Wood camp area. This has a hard surface designed to provide easy access to the forest.
After this you can return to the start or take the longer second walk via the REME Workshop area up to High Ash Camp and then back through the forest to the start again. The latter walk does go through woodland and has a natural surface, though many parts of it are on concrete/hard surfaces.
Map of the walks through Shakers Wood and High Ash Camp
Place you mouse over any of the Jerboa Badges

in the above map to find out information about them and then click on it to go to that part of the walk
The links below will also take you to these locations, plus a list of all the locations all the units that made up the 7th Armoured Division, in 1944, as not all the Division was based here.
Enjoy you walk and the natural beauty and history this location has to offer.