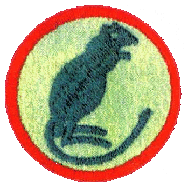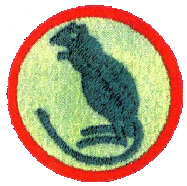 Artefacts - The Middle East and Italy
The purpose of this page is to provide a source of pictures and other information that may be of interest to anyone browsing the website, relating the 7th Armoured Brigades service in Italy. It will change as and when items are available to be added to it.
Please click on the pictures to see large versions.
Brigade HQ Christmas Menu 1942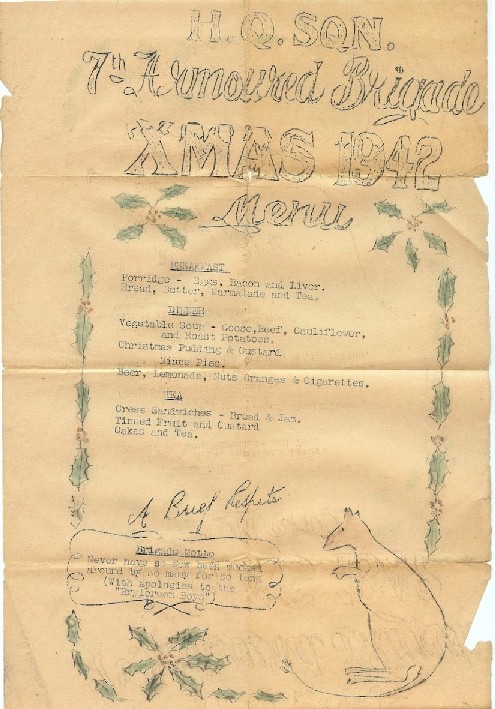 Men of 2 RTR in Iraq, in 1943.
Men from 2 RTR Light Aid Detachment, with a recovery vehicle, Syria 1943.
Men from 2 RTR inspecting a knocked out Panther near Cassino, Italy 1944.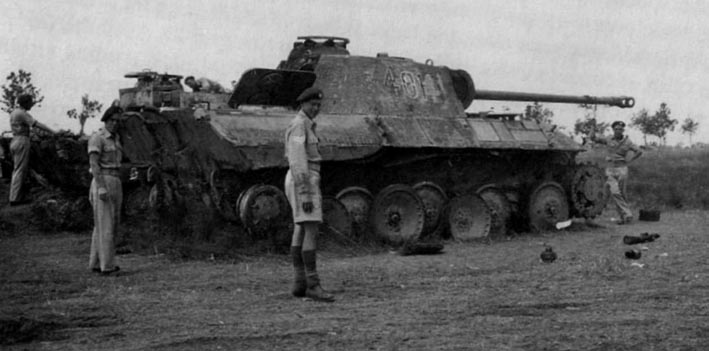 A Sherman Crew from 'C' Squadron, 2 RTR, near Forli, Italy, in December 1944.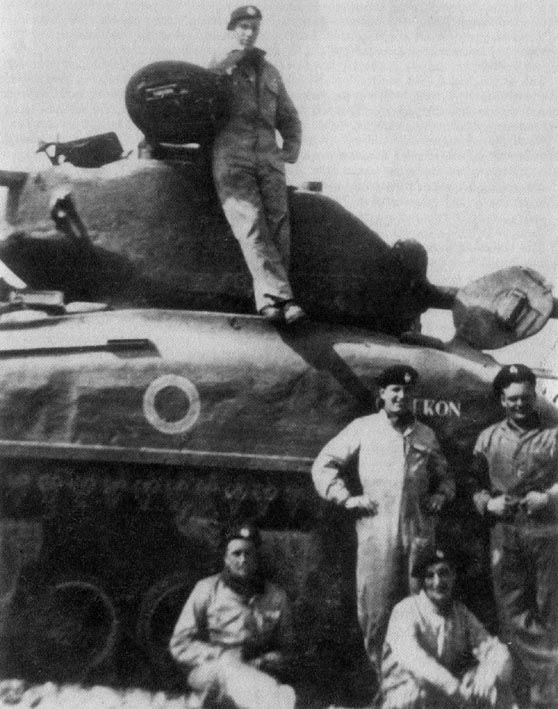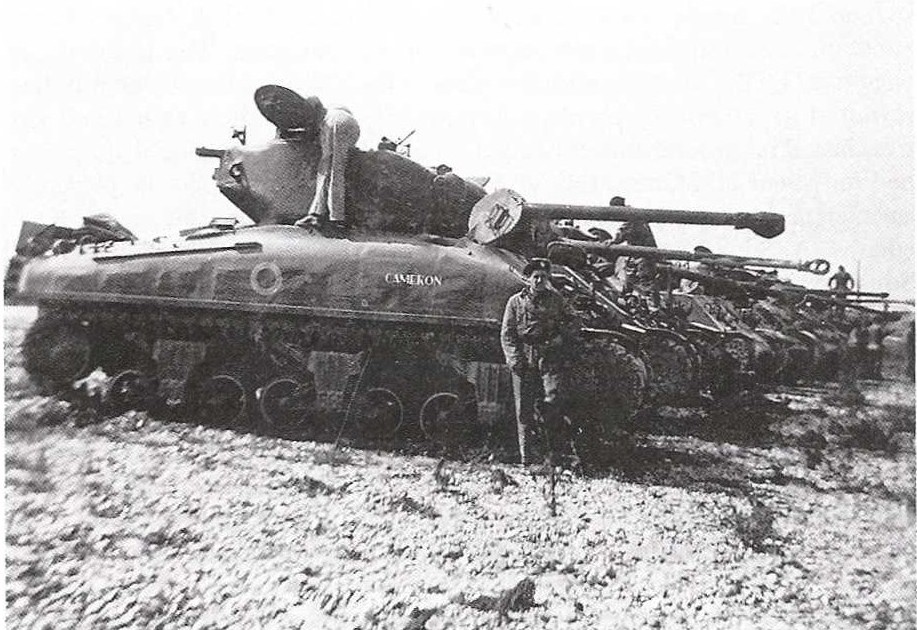 2 RTR in Iraq and Italy
2 RTR in Austria after the war.
Order of service from the Memorial service held by 2nd RTR, Italy, November 1944
More pictures of 2nd RTR from their time in the desert can be found on the main 7th Armoured Division Website on the Pictures Page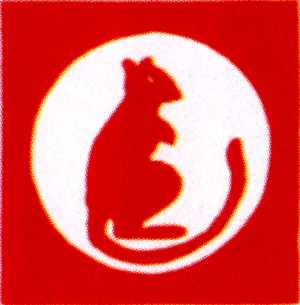 . Please click here to go to it.
Sherman DD Tanks of 'B' Squadron, 7th Hussars, 30th April 1945.
| | |
| --- | --- |
| | |
| Carrying men of 5/5 Mahratta Light Infantry (8th Indian Division) | In Piazzale Roma, Venice |
Two Artefacts from the Brigade.
| | |
| --- | --- |
| | |
| 8th Army Newspaper Article from 25 October 1944 | Front Cover of the Thanksgiving service Padua, May 1945 |
Brigade Shoulder Flashes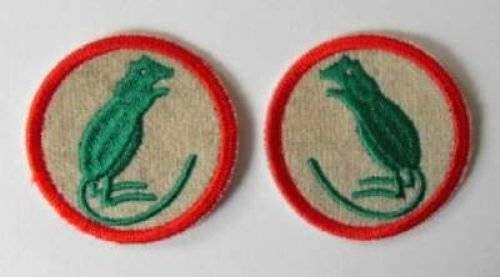 One final interesting exhibit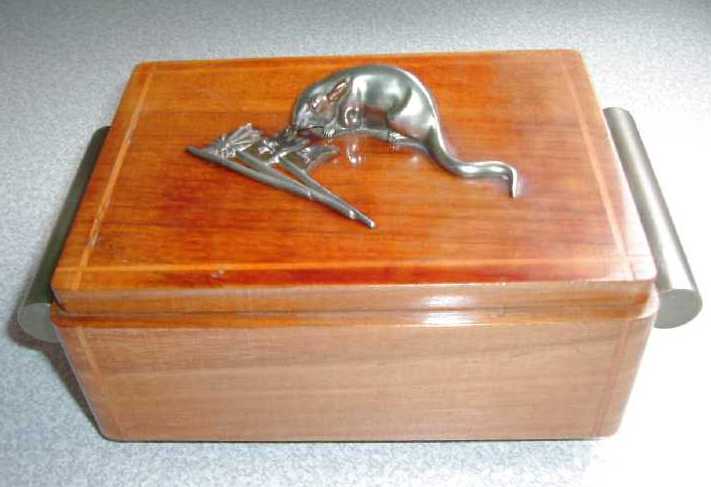 The Rat on top of the box is 'nibbling' at the flags of the three major axis powers against which 7th Armoured Brigade fought.
If you have anything that you feel may be suitable for this page please click here
Main Site Map 7th Armoured Brigade Artefacts Page The Far East,
7th Armoured Brigade Engagements and campaigns page 7th Armoured Brigade Organisation Page