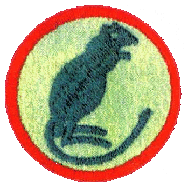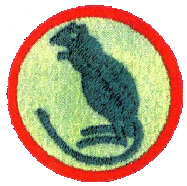 The 7th Armoured Brigade

Engagements - 1943

Training and Exercises in Iraq, Syria and Lebanon and Egypt.

Training and Exercises in Iraq

The 7th Armoured Brigade spend six long unhappy months on exercise, firing on ranges and organising wireless schemes amid occasional sand storms south of Baghdad. In that hot, dusty, colourless station in Iraq, hockey and soccer were played, and in April 1943, in the severe heat, cricket was played. The tank crews familiarised themselves with ageing General Grant tanks and the lighter Stuarts. General Sir H. (Jumbo) Maitland-Wilson, GOC Paiforce, visited the Brigade on 11th December, and the GOC, 5th Indian Division, welcomed the Brigade on Christmas Day and presented medal ribbons for actions in Burma. On occasions smaller composite squadrons trained with 21 Corps in Mosul, 200 miles north of Baghdad, while in March and April 1943 the Brigade took part in Exercise Scotter in the Karbala area. During this time sandfly fever or malaria claimed a hundred or so victims from the brigade.

On 6th May 1943 the Brigade sent their tracked vehicles by rail to Basra for embarkation and the two tank regiments began a six-day march by road and desert. When they entered Transjordania they came once more under Middle East Forces command. Having turned north in Palestine the Brigade crossed the Syrian frontier on 12th May 1943 and went into camp at Insurriya. Then followed three idle and relaxing weeks beside the seaside. On 1st June the Green Rat brigade set out on the 300-mile journey to Aleppo and came under command of 10th Armoured Division, 7th Hussars were now commanded by Lieutenant-Colonel F. G. G. Jayne (who had commanded 'C' Squadron in Libya with a DSO after Beda Fomm) and Lieutenant-Colonel H. A. Lascelles was CO 2 RTR. Aleppo is 20 miles from the Turkish frontier and here Turkish army officers attended 7th Armoured Brigade exercises and training, which included practice convoy driving in hilly country, passage of defiles and minefield clearance. By now the Brigade had a few much-travelled Sherman tanks and a number of Crusaders. The leave camp at Beirut 300 miles south was popular, but sandfly fever was still very prevalent. In early July at camp at Baalbek (east of Beirut on the Syrian border) Stuart tanks arrived and were allocated to the light squadrons. During the summer of 1943 some small excitement occurred when, 7th Armoured Brigade with some fighting, had to disarm the Greek Brigade. Their Moscow-led ELAS group were at loggerheads with the Republican anti-Communist group. They squabbled so violently that no Allied commander would have them under his command.

The Baalbek valley was covered with sharp rocks and carpeted with a layer of fine red dust which periodically blew up into a whirlwind and swept through the tented camp, felling tents and distributing paperwork from Regimental and Squadron offices all over the valley. While in this area the men of the Brigade enjoyed such events as excursions up the Orontes river, living off the abundant fruit trees growing wild along the river bank and bartering some of their issue rations for milk, eggs and other products. The Brigade was visited by ubiquitous ENSA parties, and excursions were made to see the Roman remains, to Beirut and the Bain Militaire for a swim in the lagoon.

In September 1943, 7th Armoured Brigade left Syria for Egypt. Their march through Palestine needed very careful security measures as the Jewish terrorist organisation was active as the terrorists raided the British forces armouries, whenever possible, to steal arms and ammunition. On arrival in the Nile Delta on 2nd October both regiments were brought up to strength at Fanara in men and equipment - including new Shermans, Stuarts and Daimler scout cars. In November 1943, 7th Hussars became, for a time, the reconnaissance regiment of 10th Armoured Division. It was now that 6 RTR, under command of Lieutenant-Colonel A. C. Jackson, rejoined the brigade as did 1 RHA and 2 Bn. Rifle Brigade. Both Regiments of the Brigade had served with all these other units previously in the early desert campaigns of 1940 and 1941 as part of 7th Armoured Division.

Each troop now consisted of two Shermans and two Stuart tanks. Out of the fray now for eighteen months, having absorbed many new recruits and unfamiliar equipment, the brigade had a strenuous Egyptian winter. New tactics of direct fire as forward artillery in support of infantry had to be learned. The desert arena was not of much help since the brigade's eventual destination would be somewhere in Europe. Desert colouring on tanks and vehicles were painted over for the sombre hues needed for the close, green battlefields to come. Combined operations using armour with infantry took place at Fayid. By 31st October the Brigade, commanded by Brigadier O. L. 'Minnow' Prior-Palmer, was up to strength with each Armoured Regiment being equipped with 52 Sherman M4A4 tanks and new Daimler scout cars for the recce troops. The Brigadier was a stickler for turn-out and discipline and imported a Guards drill instructor. The drill courses and daily parades were not popular, but General 'Jumbo' Maitland-Wilson approved the divisional parade turn-out on 22nd December 1943.

Again the Brigade took part in many exercises, with being carried out with 84th Anti-Tank Regiment RA to prove the effectiveness of self-propelled guns to reinforce static anti-tank defences against tanks and another to practise the tactic of the avoidance of ground attack by enemy aircraft in desert conditions without cover by turning tanks in tight circles at maximum speed to create a dust cloud. Elsewhere 2 RTR were trained in mine and booby-trap clearing at courses at Fayid. The Green Jerboa were getting ready to return to war.